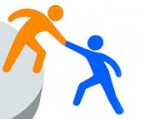 COVID-19 - HANUMAN HINDU TEMPLE CLOSED
Dear All,
Jai Guru Datta, Jai Śri Ram, Jai Śri Hanuman
The UK Chief Scientific Advisers and Kelly O'Neill, Director of Public Health for the Borough of Hounslow stipulated that we should avoid gatherings 'small or big' including 'faith groups'
All "unnecessary" visits to friends and relatives should STOP
If one person in any household has a persistent cough or fever, everyone living there MUST stay at home for 14 days
Washing your hands for 20 seconds with soap and water / or use Sanitiser
Use a tissue to cover your cough / sneeze than throwing the tissue in a bin.
UK Government & Pujaya Sri Swamiji instructs ALL
STAY HOME, STAY SAFE & PROTECT THE NHS.
Sewa Day: Help a Neighbour Campaign
Hanuman Hindu Temple have been notified by SEWA DAY to help support vulnerable individuals within your area. We encourage all to look after each other. 
If you are interested to help, please sign up? Use this link: 
Are you in need of help? / Aware of anyone that is / know of an organisation that is looking for help to look after anyone?  Fill out this Form 
SHREE SORATHIA PRAJAPATI COMMUNITY (SSPC) UK HOUNSLOW
Hanuman Hindu Temple have been notified by SSPC Hounslow COVID-19 Response team to help anyone in need
if you are lonely or need a chat, low on any shopping/supplies
Need help to understand the advice from the NHS or Government
CONTACT
Ilesh Yadav - 07958980366
Bhavna Pankhania - 07958667712
Dharmesh Yadav - 07870671832
Sangeeta Shingadia - 07958958555
Bharti Chandegra - 07740779845
Go Dharmic
Hanuman Hindu Temple have been notified by Go Dharmic to help anyone in need
They daily feed needy Senior citizens and relevant groups
CONTACT
Hemal Randerwala (Chairman) Mob: +44 7944899960