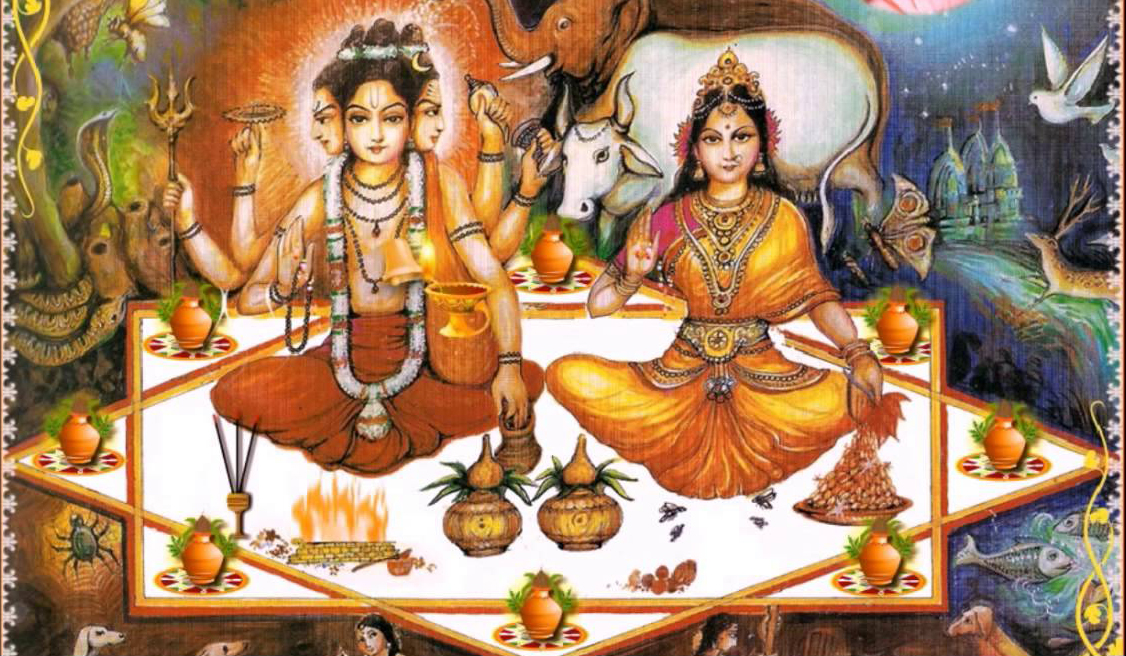 Dear All,
Jai Guru Datta & Jai Sri Hanuman
We cordially invite you to join us for the celebration of Pradhana Anagha Ashtami on (Maragshira Bahula Ashtami):
Sunday Morning: 10/12/2017 – 10:30am to 12:45pm
(Registration: 10:30am – Puja starts 11:15am)
Registration required to participate
Please bring Fruits and Flowers for puja
Prasadam received from Mysore Ashrama will be distributed to registered participants
* The Vratam becomes powerful by consuming only fruits.
** Please note – family includes parents plus children under 16 years of age.
Devotees will perform this auspicious vratam personally led by our priest to
Sri Anagha Devi Dattatreya.
Sri Dattatreya (representing the Hindu Trinity) and Anagha Devi (meaning without any fault or sin) along with the Ashta Siddhis  ( Eight energy astral centres) are worshiped in this powerful vratam.
Devotees are encouraged to participate and donate towards the Vratam.
Devotees may register by email or attend in person.
For further information, devotees are requested to contact the Temple via mail@dycuk.org
Venue: Hanuman Hindu Temple, Brentford TW8 8NQ
All are welcome
Board of Trustees