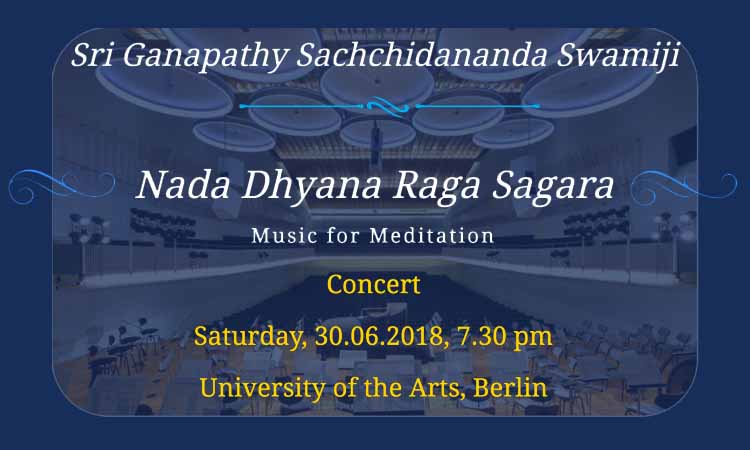 Dear All,
Jai Guru Datta, Jai Sri Ram & Jai Sri Hanuman
We are pleased to announce and support the functions organised by the team from DYC Europe:
Sri Swamiji visit to Germany 2018 (Berlin Function)
Saturday 7pm concert held at University of the Arts Berlin (Event will be streamed on Livestream, please access via link Livestream)
Sunday 10am Sri Chakra Puja and blessings held at Logenhaus Berlin (please navigate to organiser link above)
Mauna Seminar 2019
Datta Yoga Centres in Europe are planning Mauna Seminar in Europe for 2019.
For all the Devotees who are visiting Berlin, Germany, we request you to please practice at least one hour of Mauna until Berlin and to bring a bead with them for each hour of practice.
For Further details Click and download PDF, Mauna beads for Berlin_2018
UK Visit of P.P. Sri Swamiji 2018
We are pleased to inform you that P.P. Sri Swamiji will visit London, UK.
Monday 30th July to 1st August 2018.
Special function will be organised evening of 31st July and 1st August 2018 from 7:00pm to 9:00pm.
All functions held at Hanuman Hindu Temple. Further details will follow in near future.
For further information, devotees are requested to contact the Temple via mail@dycuk.org
All are welcome
Board of Trustees