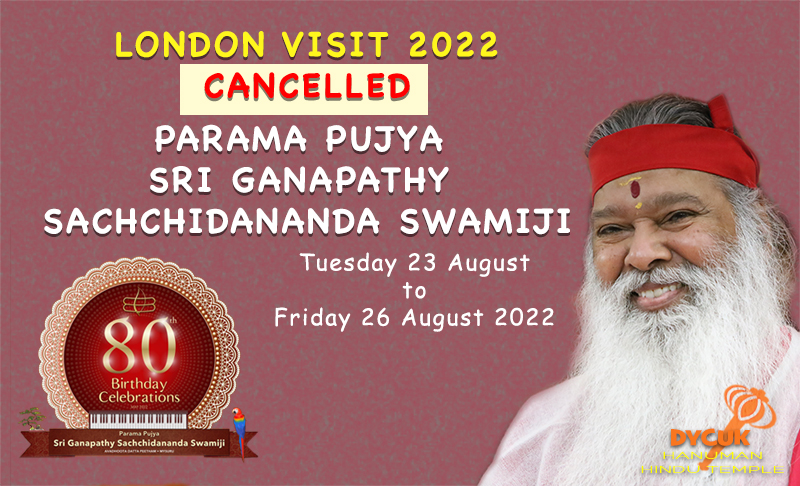 Dear All,
Jai Shree Ram, Jai Shree Hanuman, Jai Guru Datta
URGENT UPDATE
Message received as of 20 August at 21:04 BST
We regret to announce that travel plans of Parama Pujaya Sri Swamiji have changed. 
Hence, the scheduled (23 to 26 August 2022) London visit of Sri Swamiji is CANCELLED.
We apologise for any inconvenience caused.
We thank you for your support and co-operation
Please rest assured we will inform you of any further information
Sri Guru Datta
J.Dave
Secretary – Board of Trustees